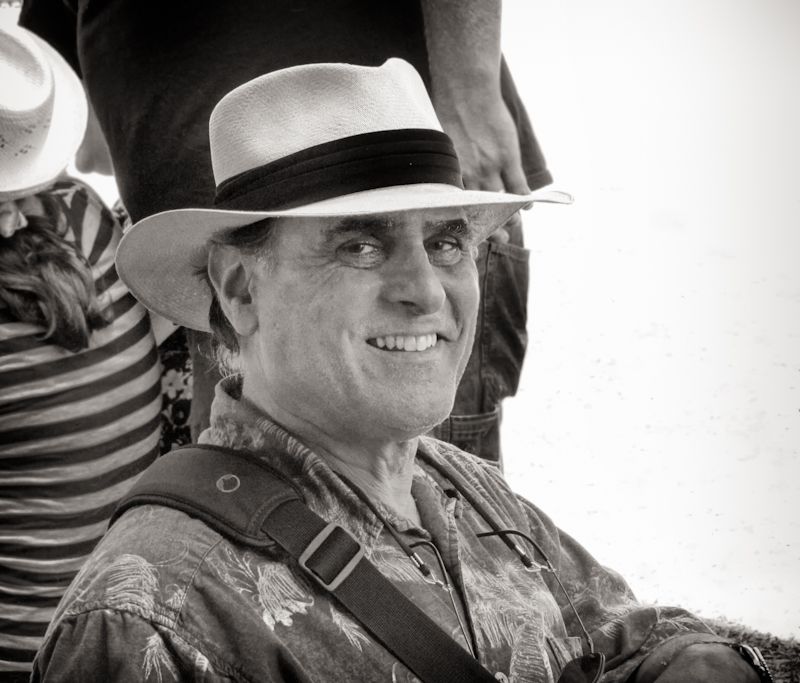 About Gene Lowinger
I discovered the joy of playing the fiddle (violin) while I was in college, and from then on music became the overriding passion of my life. I, along with David Grisman, formed a band called the New York Ramblers, which, in 1964, won the grand prize in the band competition at Union Grove, North Carolina. After graduating college I went to Nashville to play fiddle with Bill Monroe – the Father of Bluegrass Music – on the Grand Ole Opry. After my internship with Big Mon I returned to the New York area to pursue my violin studies with the world famous violin pedagogue Raphael Bronstein.
I studied photography at the New School in New York, and as a documentary photographer worked in Europe, the Middle East, and Russia. In the course of photographing musicians at their vocation, my work evolved into a dialogue that looks to capture people engaged in activities that define their lives. I currently teach music and photography at my home in New Jersey, and play violin in local New Jersey orchestras.
The photographs on this site fall into three subjects.
I Hear A Voice Calling is the title of a book I wrote at the invitation of the University of Illinois Press about my experiences as a fiddler with Bill Monroe's Blue Grass Boys. The first gallery is a collection of my memorabilia from my early days as a musician. The second gallery is a collection of photographs, all film based, that I produced with the hopes of publishing a coffee table photo book about Bill Monroe.
Diaspora/Dream, by far my largest (and growing) collection of work that was initially supposed to be a photo essay on the disappearing Jewish community of New York's Lower East Side – all the photos from those early days are analog. As I explored the neighborhood, I quite unintentionally began to find a connection to my spiritual roots. As that connection developed, so has my fascination with the enduring values of Judaism. So I expanded the original project into a celebration of a religious tradition that is more than 3,300 years in the making.
Street is a subject that has always fascinated me, and it's what I love to do in my photographic 'down' time.
I've had several music books published – Bluegrass Fiddle, Oak Publications; Bluegrass Fiddling, G. Schirmer; and Jazz Violin, G. Schirmer. I've written numerous articles for Bluegrass Unlimited, Fiddler Magazine, and Frets Magazine. My early photography work has been exhibited in a number of group shows in SoHo, New York, had current work shown in a number of venues in the New York metropolitan area, and most recently had a solo show at the Hoboken Almanac Gallery in Hoboken, NJ. My photographs have appeared in Bluegrass Unlimited, Strings Magazine, and the Journal of Country Music. The University of Illinois Press publishes my most recent book, I Hear A Voice Calling, which includes a collection of photographs of Bill Monroe.
(photo of Gene Lowinger by Fred Robbins)